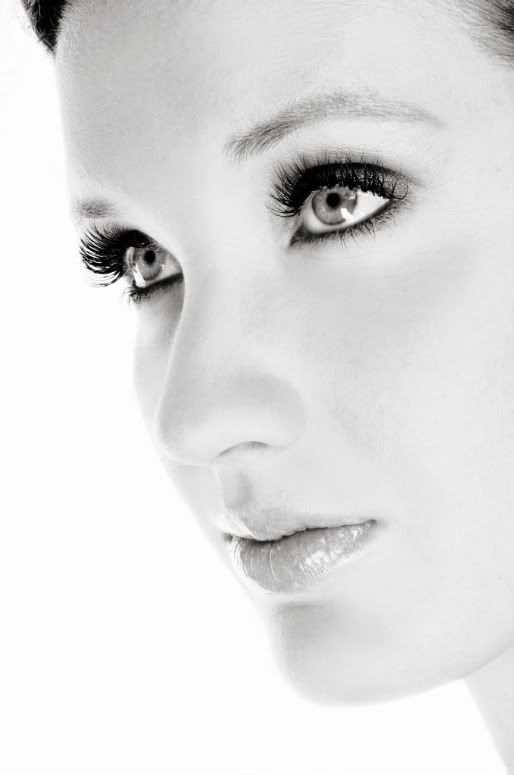 PHOTO FUN FACT Our dear McKenzie is the model.
Her very talented husband/partner, Greg, shot this session.
Want to look the part? Be a looker? Have a look-see? (Catch my vision?)
Then eyelash extensions are a sight to be seen! (I know. I need to be stopped.) Not only are they magically mesmerizing, but mascara need not apply. Can we get a hallelujah?
In any case, Lindy Hughes, of
Extensions By Lindy
, shares three reasons you should become a lash-full bride.

1. PURE BEAUTY
Eyelash extensions give the look of mascara without the clumps and patience that come along with it. Who wants to worry about running mascara on their big day? Eyelash extensions stay in place, are hassle free and seem to be the closest thing to natural-looking eyelashes you can get.

2. PHOTO FINISH
I have heard on NUMEROUS occasions that photographers just love when their brides have eyelash extensions. They say it makes eyes pop and eyelashes stand out — making for a perfect picture. After your wedding, pictures will be some of your only memories, so splurge and look great with eyelash extensions!

3. HONEYMOON
No matter where you go or what you do, you'll want to be looking your best. Eyelash extensions will allow you to just get up and go! Planning on heading to the Caribbean? Hawaii? Somewhere tropical? Even better! Your eyelash extensions are allowed to get wet. Plus, your honey will enjoy waking up to your already beautiful (and makeup-free!) face.



For more information visit

www.extensionsbylindy.com

or you can contact Lindy at (702) 533-4105 or extensionsbylindy@gmail.com.